!Fantastico!
April 7, 2007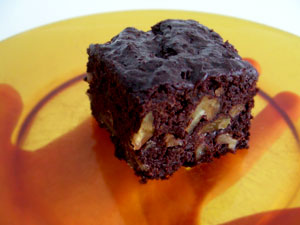 Kahlua Walnut Brownies: reeealy good!
A large bottle of Kahlua from the duty-free = inspiration!
Here's the resultant recipe: Kahlua Walnut Brownies
These are absolutely fantastic (and relatively healthy). Beautiful in texture and exquisitely flavored: rich, dark, moist, chocolaty, and not too sweet. Voted "best brownies of all time" by my partner!