Breakfast on a boulder & other delights
September 12, 2009
Wow, it's almost autumn. I have many lovely recipes, pics and stories from the past several months that I'm longing to share... Since I have a moment to spare between traveling, working, and living, thought I'd share a few travel and foodie pics from my cross country trek from Toronto to Kelowna BC. Canada is a gorgeous country.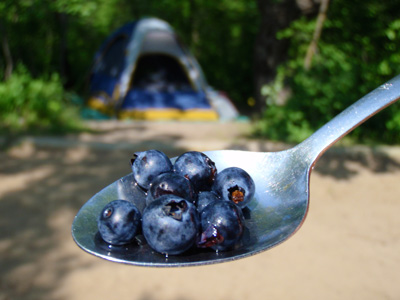 We managed to do a bit of camping as we meandered across the continent: fun! Fresh wild blueberries and saskatoons from Manitoba. Amazing as is -

or mixed into hot oatmeal -

or mixed into hot chia cereal. Yum.

Our camping coffee making station. My sweetheart gets the credit for this efficient set-up. I particularly love the light camping kettle and hand-crank coffee bean grinder (both from mec) - the grinder sure beats the hammer-smashing-beans-wrapped-in-hankie method we used when we lived in the jungle in Mexico. Thanks for the great pic Crispin.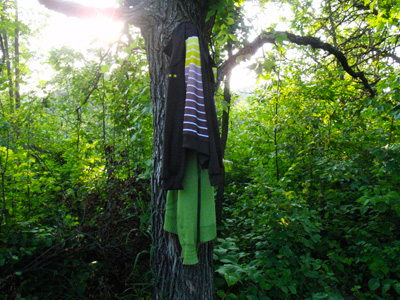 My favourite coat rack.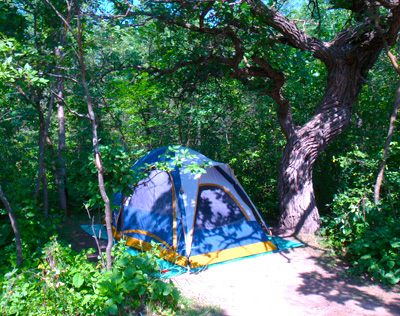 Loveliest spot for a tent. (Spruce Woods Provincial Park, Manitoba.)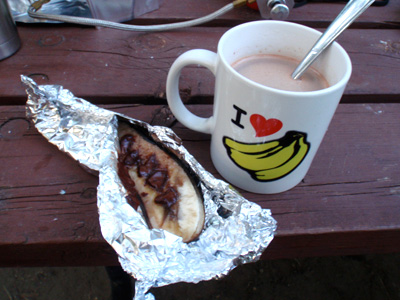 Fresh off the grill: baked bananas filled with chocolate + hot chocolate.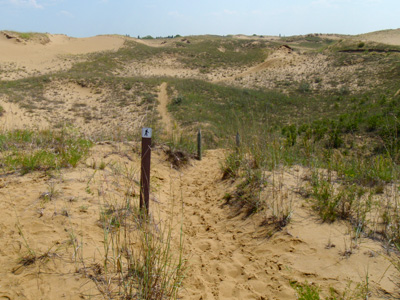 Hiking the surreal Spirit Sands barefooted - anomalous sand dunes in Manitoba. (Spruce Woods Provincial Park, Manitoba.) Almost like a desert, we really loved this unusual park. Great hiking, biking, camping, and equestrian trails.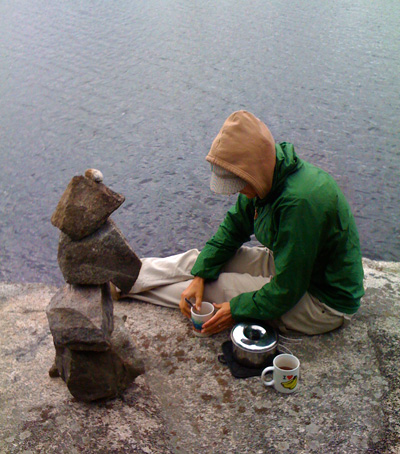 Nothing better than breakfast on a boulder. Hot chia cereal (great camping food) + coffee. Gorgeous camping at Lake Superior National Park. Thanks for another great pic Crispin.
Speaking of rocks - the Rocky Mountains, once again, blew my mind.

We hiked up to the teahouse at Lake Louise (awesome hike) and enjoyed a lovely cup of jasmine green tea and scones with strawberry preserves. (See first photo.) The teahouse is nestled in the mountains and only accessible by hiking up. The staff bakes everything from scratch at this off-the-grid spot. Sweet.
Thanks again for all your great feedback, recipe variations, and comments. I do check and reply often, as I really love meeting other life-loving healthy foodies. :)