Healthy Chia Banana Bars
February 5, 2010
My favorite breakfast these days: quick, easy, tasty, filling and super-healthy. All of the ingredients are inexpensive and easy to find here in Mexico. Packed with whole grains and seeds, these squares are wheat-free, gluten-free (if made with gluten-free oats), dairy-free, egg-free, low in sugar, and high in fiber. Did I mention they're delicious?
Recipe: Chia Banana Bars
In our house, we eat these so often, we call them Chia Squares. But I thought Chia Banana Bars was more descriptive. What do you think?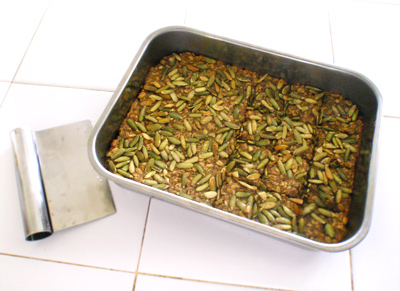 PS: I've been super-busy working on an exciting new baking site - more about this soon!