Sweet Winter Giveaway!
December 15, 2010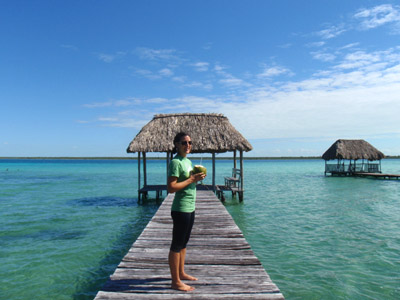 Season's greetings! Hope you're all staying warm, baking and sharing wonderful goodies with the ones you love.
I want to share something sweet and healthy that will lift your spirits, and since I can't send you all homemade cookies from Mexico, I will share the next best thing - 10 copies of my iPhone app, iBooster!
If you haven't heard of it yet, it's a simple little app that helps you be more confident and positive, so that you can accomplish your goals and have an amazing life. My sweetie and I made it - we love it, and we think you will too. :)
I'm living proof that it works. By focusing on the kinds of messages we filled the app with, I've made some MAJOR much-needed lifestyle changes, and I'm happier and healthier than I've been in a long time. I'd so love to share this with you all!
Even if you don't have an iPhone (or iPod touch, or iPad), enter anyways and gift it to someone you care about.
To enter: Simply leave a comment, saying what you're grateful for today (and I guarantee you'll feel great after leaving the comment).The first 10 people to leave a comment win!
This giveaway is open to everyone internationally. :)
♥ Patty