rainy season: things I'm loving
August 26, 2011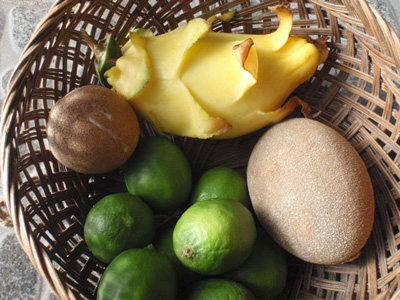 local tropical summer fruit (clockwise from top): a yellow pitaya (dragon fruit), mamay (kind of tastes like baked sweet potato, and it's great pureed in muffins), limes from the yard, sapote from a tree on our street (tastes like a soft smokey caramel pear).
the coconuts from the yard: fresh coconut water, fresh coconut meat, fresh coconut milk, rustic bowls made from the shells. next to try: coconut popsicles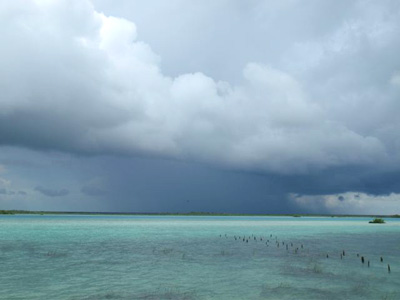 mirando las tormentas. watching storms come in. and checking to see what's heading our way - and loving when the big ones veer away from here
this simple and inspiring site
cuando alguien corrige mi español - when someone corrects my Spanish :)
(both photos from Crispin - gracias por compartir!)
What are you grateful for today?