Black-eyed Susans
October 16, 2006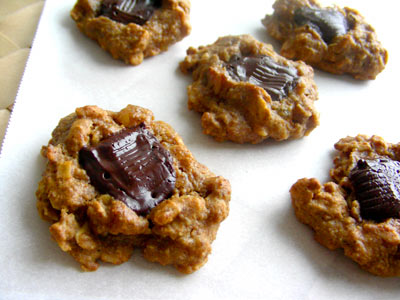 Being the cookie-loving health-conscious lady I am, lately I've been concocting baked goods while:
avoiding wheat and gluten
cutting down on the sugar
avoiding animal products
incorporating super-healthy ingredients like flax seeds
Is it possible to do these things and still make incredibly delicious cookies? Yes!
Here's the recipe: Black-eyed Susans
Très bon!