Pumpkin ____?
November 10, 2006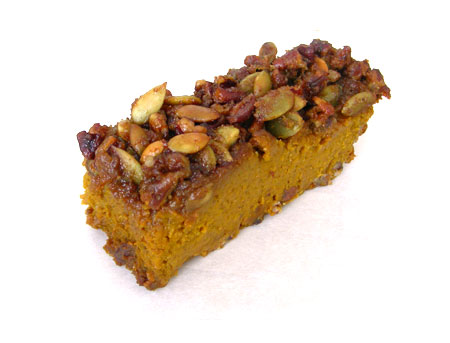 Very delicious: a sweet winter squash nut-crust pumpkin pie-like baked good.
Pumpkin pudding, pumpkin pie, nut-crust pumpkin pie, self-crusting pumpkin pie, pumpkin squares, sweet squash pie, winter squash nut-crust casserole...
Name or no name, I make these very often in the fall and winter. The piece in the picture has a pecan-pepita crust: very very very good!
As for a recipe - I generally wing it every time. I have posted some tips here: Hi there pumpkin pie! I will post an approximate recipe...
UPDATE: here's that recipe! Patty's Pumpkin Pudding