Goats! (great cheese)
January 10, 2007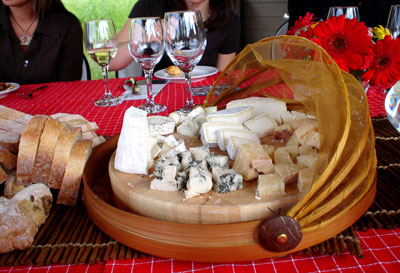 Carmelis organic goat cheeses and wonderful breads: mmm...
Early last summer, I visited Carmelis Organic Goat Cheese Farm with Manny and Crystal from Arrowleaf Cellars for a farm tour and fantastic feast.
Besides amazing organic goat cheeses, we sampled lovely local wines, beautiful artisanal breads (from Okanagan Grocery), and wonderful seasonal food prepared before our eyes by a talented friendly chef in the picturesque hills - fun!

Down in the cheese vault, we drank wine and were merry.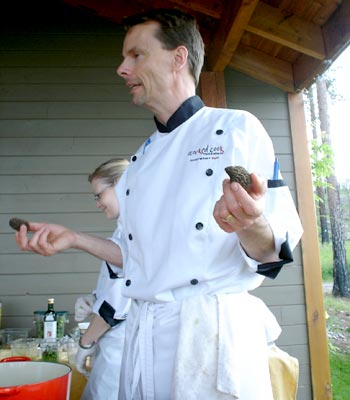 Fresh chantrelle mushrooms! Our friendly chef put them in a superb risotto.

A beautiful, delicious, local, seasonal feast for the senses in the Okanagan Valley: cheeses, wines, breads, and food.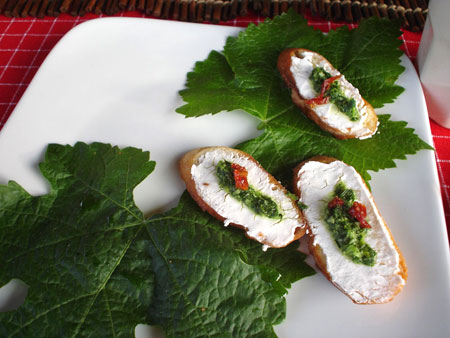 Fresh pesto with lemon zest and soft goat cheese on crisp bread: lovely.

A baby goat at Carmelis. These goats are treated well!